The world of consulting professionals can be divided into two categories. There are those who approach consulting as a job like any other. Then there are those like me, who live for consulting, with the aim of creating "success stories" that instil pride and make companies and organisations better.

A degree in political science from an institution as multicultural as the University of Naples "L'Orientale", has helped me to maintain an international vision from a young age. During my university years, I was able to grow professionally in information technology, journalism and communication.

I became a professional journalist in 2006 after almost eight years of climbing up the career ladder, when I was able to work alongside senior directors both in big newspapers as well as local firms. Meanwhile, since 2000 I started working on communication for companies and I became a spin-doctor for leaders of the business world. In 2006 I also became a professional belonging to Ferpi, the Italian association of public relations experts.

One trait that characterises my professional career is that both as a consultant and as a businessman I have always tried to "invent a job" or seek solutions that are increasingly innovative for my clients. During my career, I was a consultant for the Italian government as well as many local authorities, and for small and medium-sized companies as well as big multinationals.


Since 2006 I have been a board member of the INWARD international observatory of urban creativity, the biggest European organisation active in creating constructive links between companies and the world of street art.

In 2009 Italian daily Corriere della Sera described me as the inventor of the figure of external relations director "for hire". As a consultant in communication and public affairs I have had the pleasure of working on projects run by big multinationals. With Race Strategy & Communication I am able to support some of the most dynamic and innovative medium-sized Italian companies with a management consulting approach that works closely with executive boards and commercial and financial directors.

In 2011 the Aspen Institute in Italy chose me as an Aspen Junior Fellow, providing me with a major opportunity for human and professional growth.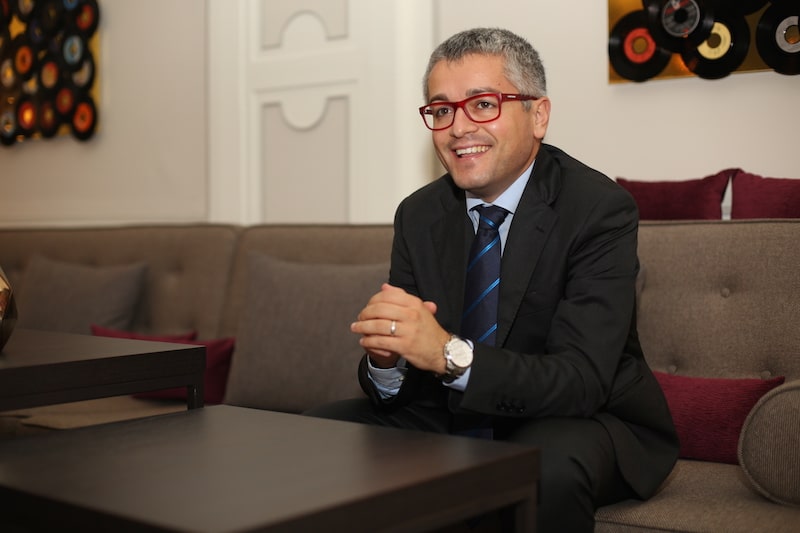 In
2013
I co-founded Competere – Policies for Sustainable Development: a think tank that produces studies, analysis and research on innovation and simplification of complex organisations, on sustainable development of productive and decisional processes, and on the construction of a sustainable future. In this capacity, I am one of the Italian delegates of B20, the organisation of business associations of the G20 (Confindustria in Italy) which represents almost seven million small, medium and large companies. B20's missions include supporting the G20 in the construction of common proposals for the most significant challenges facing companies and for the growth of the world economy.
Since
2015
I have partly changed my approach, becoming Chief Strategy Officer (or adviser) for my clients with the aim of supporting chairmen and chief executives in the conception, development and communication of strategic initiatives of the company. I have launched new services including consulting and corporate governance-linked support for medium sized companies involving the definition and execution of corporate strategy and corporate social responsibility, with the aim of preparing companies to interact with the capital markets.
Since
2016
, following a meeting with Mario Suglia, founder of Nomos Value Research and the inventor of the "depackaging" approach, I have added communication of positioning and strategy to my services. Also after meeting Riccardo Imperiali, founder of one of the biggest Italian corporate law firms, I integrated my consulting for compliance, beginning to work with companies not only as an independent consultant for the executive board but also as a member of the supervisory body.
My book "Napoleon the Communicator" edited by Egea
http://www.egeaonline.it/ita/prodotti/marketing-e-comunicazione/napoleone-il-comunicatore.aspx
(the publishing house of Milan's Bocconi University) was a success in the literary essay world and I decided to launch it also in English, trying out Amazon as a new on-demand print platform.